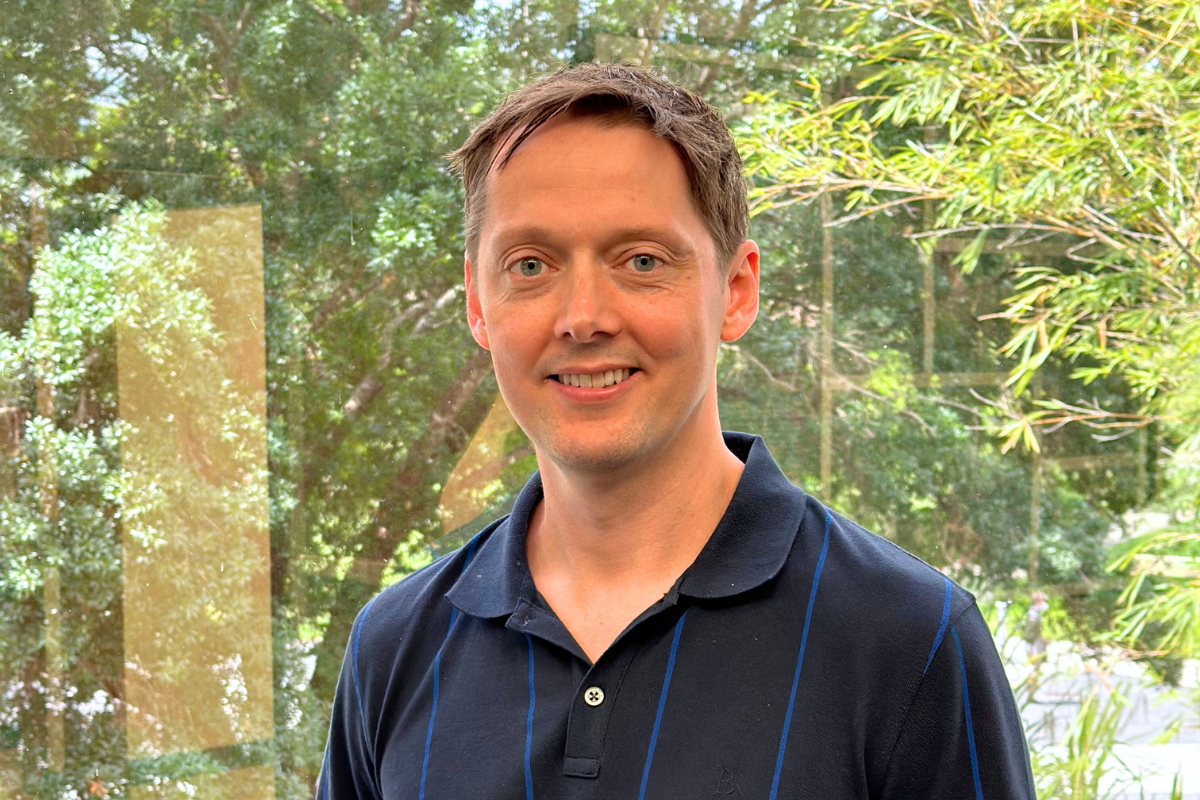 Darren Hudson came to UCF in early April from CACI-Photonic Solutions in Florham Park, New Jersey, where he led the Multi-Spectral Laser Development Group as the Senior Technical Manager.
Hudson completed his undergraduate degrees in physics and computer science at Centre College in Kentucky. He went on to receive his doctorate from the University of Colorado/JILA in Boulder working with thesis advisors Steven Cundiff and Jun Ye.
After receiving his Ph.D., he was the recipient of a DECRA (Discovery Early Career Research Award) from the Australian Research Council and continued his research at the University of Sydney. He also worked as a Senior Research Fellow at Macquarie University. Hudson served as Vice President of ALPhFA (Associated Laboratory for Photonics between France and Australia), an International Associated Laboratory between CNRS (French National Centre for Scientific Research) and five universities in Australia.
He has authored over 50 journal publications, 100+ conference proceedings, and written several book chapters. He is a founder of Miriad Technologies, which brought the first high-speed mid-IR spectrometer to the market. 
Hudson has extensive teaching experience at the undergraduate and graduate levels and has supervised Ph.D., graduate, and honors students. In addition to his classroom duties, he will lead a student research group focused on high-power supercontinuum spanning UV (ultraviolet) to IR (infrared).
Get to know Dr. Hudson:
Q: You have studied and worked in the U.S. and Australia – where is home?
A: Home is the U.S., but I'm very fond of Australia – and New Zealand, where I lived for a year as well. I believe experiencing different cultures is a very rewarding endeavor. If you can live somewhere for a while, you can really do that in a meaningful way. One of the nice things about living in the southern hemisphere is the night sky. The South Pole faces towards the galactic center of the Milky Way, so away from the light of the cities, the constellations are super bright and just beautiful.
Q: What took you to Australia?
A: I joined a photonics research center there called CUDOS (Center for Ultrahigh Bandwidth Devices for Optical Systems). I was interested in mid-IR photonics and there was a flagship program within that center aimed at exactly that topic. I started there as a postdoc and later led the mid-IR photonics program. That was an excellent learning experience in managing large collaborations as the team was comprised of about 20 researchers from three different Australian universities as well as a commercial silicon foundry.
Q: What brought you back to the U.S.?
A: In 2019, my wife and I moved to New Jersey when she accepted a position at Bell Labs and I joined CACI as a member of the Photonics Solutions Division. In this role, I was able to utilize my expertise in fiber laser technology for remote sensing applications. The Photonics Solutions Division at CACI focuses on free-space laser communications and remote sensing/LIDAR applications. These two fields are experiencing rapid growth, so I feel lucky to have been a part of the excellent team there.
Q: While at CACI, you secured a $5M program from the U.S. Air Force Research Lab to demonstrate high-power supercontinuum spanning UV (ultraviolet) to IR (infrared). Will you continue similar work at UCF/CREOL?
A: I've been very fortunate to work with the AFRL on the supercontinuum project. That work will continue into a new phase that will start later this year and I will remain involved as the principal investigator. I hope to bring the collaborative links between CREOL and CACI much closer during this upcoming phase.
Q: You were the Co-Founder of Miriad – how did that business get started?
A: I co-founded Miriad with one of my former Ph.D. students (Dr. Tomonori Hu) while at the University of Sydney. At that time, we were working on creating new types of laser sources in the mid-IR based on rare-earth doped fluoride fibers. We developed a fast mid-IR spectrometer during that work, which ultimately formed the basis for the spin-off company, Miriad Technologies. The company is still headquartered in Sydney. I am excited to use that experience to help mentor entrepreneurial students here at UCF.
Q: You've been working in industry for several years – are you looking forward to being back in the classroom again?
A: Yes, I enjoy engaging with students and motivating them to understand new concepts. I strive to make sure students are excited about the topic and look forward to lectures. The university environment is unique in the sense that you can explore many topics and solve hard problems. Sometimes you may not actually solve the problem, but the journey of exploring is really fun and engaging.
Q: What do you want students to learn from you?
A: I hope I can instill a scientific approach to identifying and solving problems. The most impactful discoveries usually come from someone finding a new way to push through a roadblock that has the field stumped. I'd love to be a part of giving our students the tools to do science at that level.
Q: Why did you choose to join CREOL at UCF?
A: CREOL has built a reputation for being one of the best, if not the best, photonic research centers in the world. Indeed, at CACI, many of the senior technical leaders are CREOL alumni. As someone that strives to create new things that make a real impact on society, UCF was the perfect fit.
Q: Personally, what are you most looking forward to experiencing in Central Florida?
A: I've always been a big fan of the early moon missions, so I feel quite lucky to show up right as the Artemis missions get underway. I used to do a little surfing in Australia (and I've done a few surf trips in an old VW Vanagon in Southern California), so I'm excited to try out some of Florida's famous spots. I've heard there are sharks here, but not so many of the "eat you in one bite" variety that Australia has, so that's a plus.
More about CREOL's plans to hire more faculty can be found HERE.