Creating the Future of Optics and Photonics
CREOL, The College of Optics and Photonics, is a world leader in education, research, and industrial partnership. Optics and photonics is the science and technology of light: lasers, LEDs, LCDs, optical fibers, and imaging systems for applications in industry and medicine. Learn more by exploring this website, and visit us to see our facilities and meet our faculty, staff, and students.
We invite applications for a tenure-track faculty position in the area of quantum optics, with preference for experimentalists. Although we are interested in junior applicants, highly qualified senior appointments will also be considered.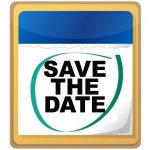 Industrial Affiliates Symposium
April 15-16, 2021
Photonic Science and Engineering Advising
During the COVID-19 response, advising offices, including CREOL, will remain operational.  However, to align with university's priority to keep students, faculty, and staff healthy, advisors will not  meet with students in person until further notice.
To make an advising appointment, please contact Mike McKee (mmckee@creol.ucf.edu). Please include options for dates and times that will work for you.  You will receive an appointment that contains information on how to join via Skype or by calling in.  You will be able to participate in the call using Skype for Business, which can be installed on iPhones and Androids.
With ambitious plans and a new B.S. Degree in Photonic Science and Engineering, the college relies on the support of dedicated alumni, industrial partners and community members as we continue to grow our research and educational programs, develop our faculty and expand our labs and other facilities.