Creating the Future of Optics and Photonics
CREOL, The College of Optics and Photonics, is a world leader in education, research, and industrial partnership. Optics and photonics is the science and technology of light: lasers, LEDs, LCDs, optical fibers, and imaging systems for applications in industry and medicine. Learn more by exploring this website, and visit us to see our facilities and meet our faculty, staff, and students.
We invite applications for a tenure-track faculty position in the area of quantum optics, with preference for experimentalists. Although we are interested in junior applicants, highly qualified senior appointments will also be considered.
We are still accepting late graduate school applications for Fall 2021. Please email Alma Montelongo at amontelongo@creol.ucf.edu for more information on submitting a late application.
Abstract: Optical wireless communication (OWC) is a powerful answer to solve the imminent congestion of radio wireless networks. By using narrow infrared beams, it can offer ultra-high capacity to users individually, at high user density, with enhanced privacy and reduced…
Abstract: Infectious diseases and water are some of the greatest, most urgent challenges of the 21st century. III-nitride ultraviolet (UV) light sources, including light-emitting diodes (LEDs) and lasers, are the only alternative technology to replace conventional power-hungry, hazardous mercury lamps…
Abstract: Selection rules in nonlinear optics determine which radiation modes are allowed/forbidden in nonlinear processes. Traditionally, the theory accounts for symmetries of the medium only. I will first present a more general theory in which the selection rules are derived…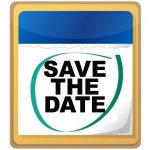 Industrial Affiliates Symposium
April 15-16, 2021
Photonic Science and Engineering Advising
Stay up to date on changes due to COVID within CREOL, found here.
With ambitious plans and a new B.S. Degree in Photonic Science and Engineering, the college relies on the support of dedicated alumni, industrial partners and community members as we continue to grow our research and educational programs, develop our faculty and expand our labs and other facilities.