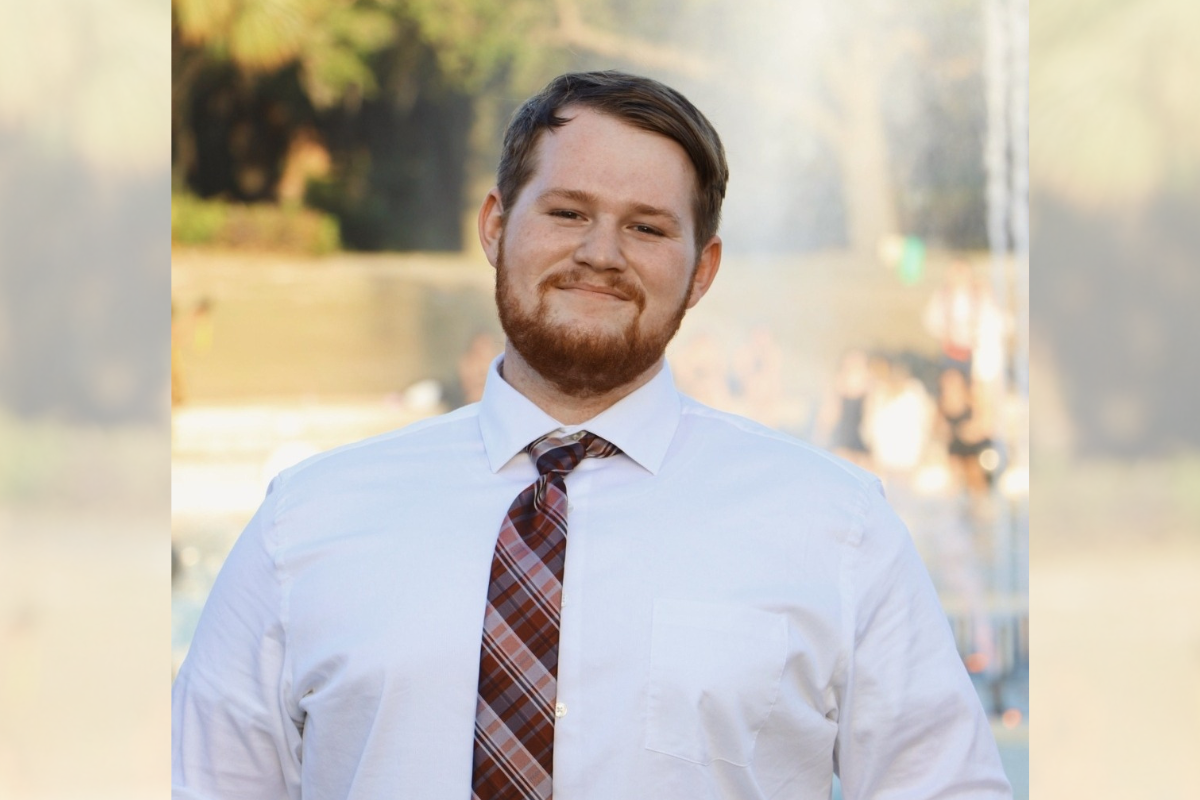 Kevin Nilsen, a senior graduating this month with a bachelor's degree in photonic science and engineering, was featured in the March/April issue of LIA Today published by the Laser Institute of America. The article below was reprinted with permission. The original article can be found on page 13 at this link.
When were you first introduced to photonics/electro-optics?
I learned about photonics in my freshman year of college at UCF. I learned about the field through Mike McKee, the undergraduate advisor at CREOL, the College of Optics and Photonics. The talk he gave to my class introduced me a whole world to explore that I never knew of before. I later studied more about the college and the research being done, and I changed my major soon after.
What or who inspired you to choose your line of study?
Throughout my time in the undergraduate program at CREOL I have always appreciated having a close, tight-knit, group of people that was always there to help me along in my journey. I do not believe I would have had that in most other programs. I was initially brought into optics and photonics through the prospect of amazing technology, but I stayed because of the connections I made with the community around me.
Describe your favorite course you have taken so far.
I would say that my favorite course was Laser Engineering taught by Dr. Peter Delfyett. He brought an unmatched energy to every lecture, and I always appreciated it. It came at a more difficult time in my academic career and this class kept me inspired and motivated me enough to get through it.

Are you researching anything at the moment? Can you tell us about it?
I am currently a research assistant with Dr. Shin-Tson Wu, and I have been spending a lot of my time learning about the optics and light engines of virtual and alternate reality displays. In the past I have made flat, diffractive lens waveplates that can help replace more heavy and bulky glass lenses.

What would you like to do in the future with your studies?
I am going to be starting my PhD in Optics and Photonics at CREOL in the fall of 2023 and I will be continuing to work with Dr. Wu. I love the technology I am working on, and I hope that I continue to make an impact on virtual reality optics as I continue my educational career.