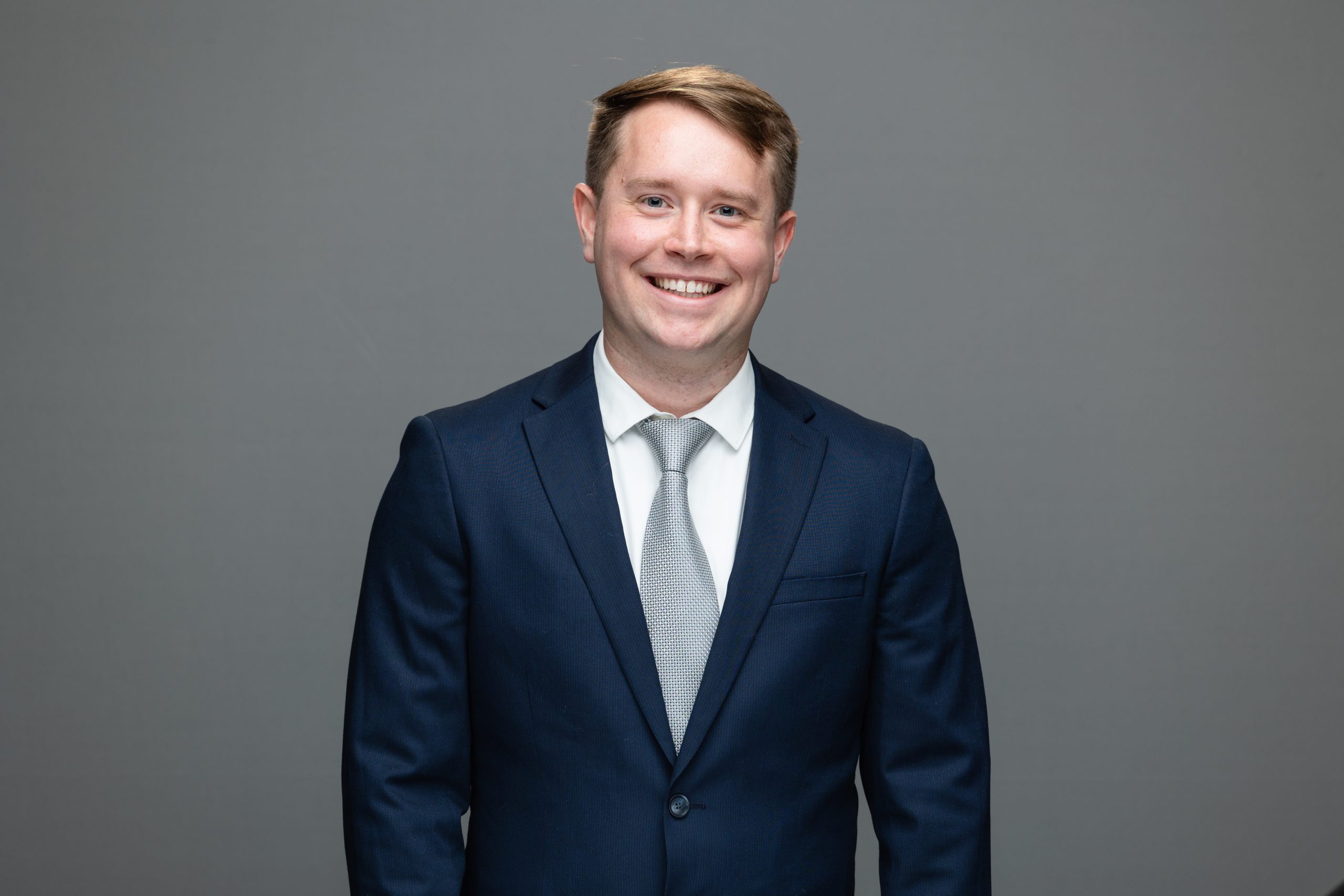 Layton Hall '22MS was chosen as one of only 30 UCF students to be inducted into the 2023 Order of Pegasus. Graduate student criteria for the honor include academic achievement, professional or community service, leadership, and publication or research experiences. Nine graduate students were chosen for this year's honor.
The North Carolina native, who sometimes misses the cold sweet tea and Carolina barbeque of his home state, hopes to pursue a career in photonics research. But that was not always his dream.
"As a young child I really wanted to be a train engineer," says Hall. "But when I was around 7 years old, I visited Kennedy Space Center and saw the space shuttle Columbia on the launch pad along with the Apollo exhibits. This truly inspired me to pursue a scientific and engineering path."
He started as an electrical engineering major at the University of North Carolina at Charlotte (UNCC) because of his interest in robotics and circuit design. As he completed more courses, he fell in love with electromagnetics and wanted a deeper understanding of the physics behind it. He decided to pursue an additional bachelor's degree in physics and a minor in mathematics.
Hall's decision to focus on optics came a little later in his academic career when he added an optics class to fill a hole in his schedule. After that, he was hooked and ended up completing a master's degree in optical science at UNCC.
Hall chose CREOL to continue his academic career because he felt at home in the relatively small, close-knit environment. He also liked UCF's proximity to the space coast and defense companies which could offer him research opportunities while working toward his PhD and afterward.
"CREOL is a premier optics school with excellent faculty and resources," says Hall. "UCF offers so much including people with different opinions and ideas. This is what makes the academic environment here so fun."
CREOL awarded Hall the Suchowski Fellowship in 2019 and he earned a second master's in 2022 in optics and photonics. He is now working on his PhD performing leading research on the propagation-invariant space-time wave packet (STWP) with the help of his advisor, CREOL professor Ayman Abouraddy. Among Hall's research accomplishments are the discoveries of a space-time Talbot effect, and the generation of wave packets which was previously theorized but never synthesized.
"I was able to propagate the STWP a kilometer with the smallest diffraction-free beam ever recorded to the best of our knowledge," says Hall.  "This groundbreaking achievement has opened applications not considered possible before for spectral LIDAR, energy delivery, and free-space communications and gained the attention of several military agencies looking to utilize this resource."
Hall's discoveries and advancements have resulted in 16 publications in high-impact journals and about 20 conference papers at world-renowned conferences. His research has opened doors in the field of angular dispersion and has helped bring more attention to UCF and CREOL.
"My dream job is to just keep pursuing research in whatever form that comes in," says Hall. "I feel I am only satisfied when I am learning and pushing the boundaries of what I can do."