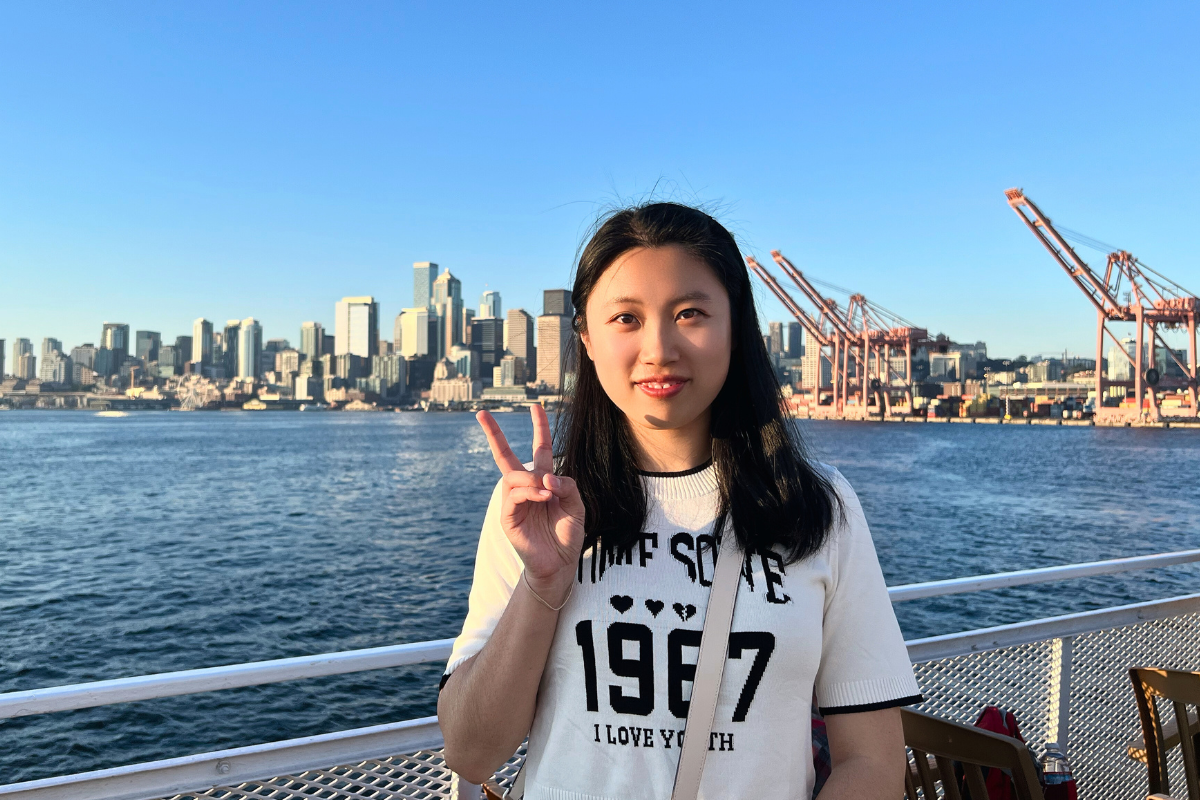 Yannanqi (Nancy) Li was featured in the January/February issue of LIA Today published by the Laser Institute of America. The article below was reprinted with permission. The original article can be found on page 15 at this link.
When were you first introduced to photonics/electro-optics?
At the end of my third year of undergraduate, I joined Prof. Qionghua Wang's lab (Sichuan University) and began research on the electrowetting optical switch project. I witnessed the eye-opening interaction between the optical response and the electric field due to an electrically driven shutter modulating light transmittance.
What or who inspired you to choose your line of study?
I started my dream of becoming an influential researcher in optics during my undergraduate study, where I was blessed to have chances to be involved solving real research problems. I was impressed by many physical phenomena in optics by the time I finalized my first project of electrowetting optical switch. Also, I was fascinated by such a detail-driven, problem-solving lifestyle and enjoyed the moments when all my efforts paid off. Soon, I realized that a PhD degree in optics in a renowned institute will help me to lay the foundation for my goal.
Describe your favorite course you have taken so far.
My favorite course is flat panel displays taught by Prof. Shin-Tson Wu. He vividly taught us the history, principles, applications, and future development of liquid crystal in depth. He also invited academic experts from outside the school and engineers with rich experience to give us lectures, so that we could learn the frontiers of industry and expand our horizons. The content of the teaching laid a solid foundation for my academic research.
Are you researching anything at the moment? Can you tell us about it?
During my PhD, I have been developing novel liquid crystal devices and optical system design for augmented and virtual reality near-eye displays. Currently, I am working on switchable liquid crystal devices which can help to improve the viewing performance for waveguide-type augmented reality eyeglasses.
What would you like to do in the future with your studies?
My career goal is to become a highly capable researcher and work in an industrial department to contribute my efforts for facilitating the optics industry.