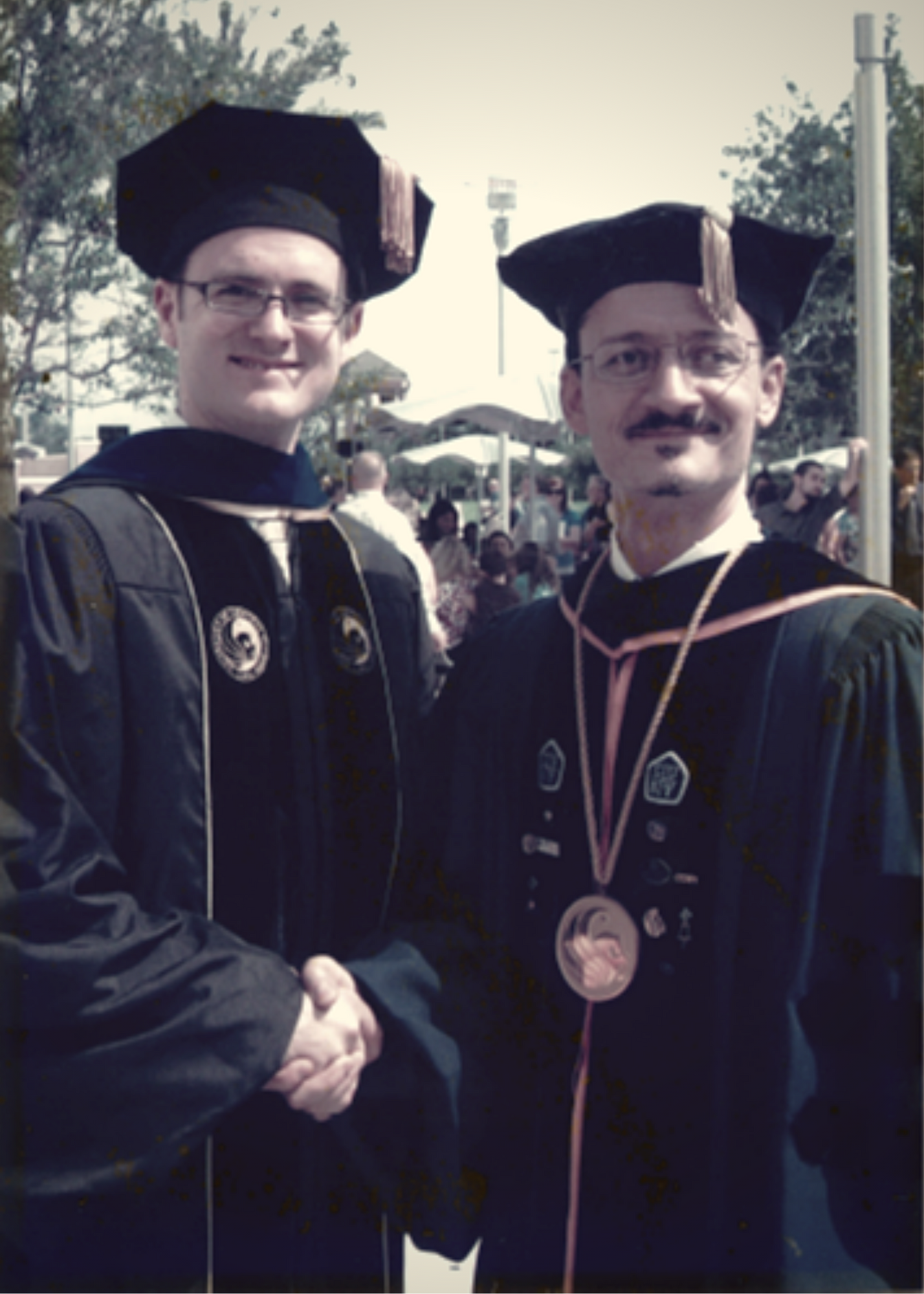 When Franklyn Quinlan was a high school physics teacher, he never dreamed he would one day receive the Presidential Early Career Award for Scientists and Engineers (PECASE). But in 2019 he won the highest honor bestowed by the United States Government to outstanding scientists and engineers beginning their independent research careers and showing exceptional promise for leadership in science and technology.
Nominated by the U.S. Department of Commerce, he was recognized for creating new pulsed-laser systems that allowed him and his team to defy 40-year-old theory to generate the world's most stable electromagnetic signals spanning radiofrequency, microwave and optical ranges, and a 10,000-fold improvement in the ability to measure those signals. In other words, because of his research, the world's most stable microwave signals are now generated by techniques pioneered by Quinlan.
Why is this important? Many key technologies increasingly rely on tightly controlled electromagnetic signals with extremely small timing jitter. Timing jitter slows high-speed communications, blurs radar images, causes GPS location errors, and limits the performance of atomic clocks. Quinlan's technique reduces the jitter allowing technology to function better.
While embarking on new research, Quinlan does not consider whether or not it is award-winning work.
"If my research is successful then it may improve technology or help other researchers and that is what drives me," says Quinlan. "That said, winning an award like the PECASE is validation that what I do makes a difference and for that I am humbled and grateful."
Quinlan is part of NIST's Time and Frequency Division, which maintains official U.S. time. He and his colleagues have relied on clocks and oscillators that operate at microwave frequencies, but he notes an eminent and significant change he and colleagues are working on.
"We have shifted up the electromagnetic spectrum and have developed clocks, lasers, and oscillators in the optical," says Quinlan. "The advantage of doing that is you get these much more precise measures of time."
While working as a physicist at NIST, he received the 2015 Young Scientist Award from the European Frequency and Time Forum "for seminal contributions to the understanding of fundamental noise processes in the photodetection of short optical pulses and the realization of very pure microwave signals using femtosecond frequency combs." He was also elected a Senior Member of the Institute of Electrical and Electronics Engineers (IEEE) in 2018 and an Optica Fellow in 2019.
Quinlan's road to award-winning researcher was not linear. After graduating with his bachelor's in physics from Colorado College, he was ready to enter industry work but landed in a high school teaching job. After four years of thinking about high school math problems all day, he wanted to think about things nobody knows. He decided it was time to work on an advanced degree.
"I enjoyed physics and was looking for a program where I could learn about lasers," he says. "My brother was a UCF student so when I discovered CREOL, one of only a handful of optics and photonics colleges in the U.S., it was an easy decision."
He received several honors while earning his master's and doctorate degrees from CREOL including being named a UCF Provost Fellow, a CREOL Dissertation of the Year award, and a UCF Outstanding Dissertation Award.
Quinlan also earned three patents during his time at CREOL (he now has five) working under professor Peter Delfyett whom he credits for teaching him how to be a researcher.
"Dr. Delfyett's enthusiasm and excitement about things I did not yet understand inspired me," says Quinlan. "PhD work gives you the time and resources to dig deep into a particular problem, something you don't always have in industry, but it is something I valued at CREOL and continue to have at the NIST."
David Hagan, dean of the College of Optics and Photonics, presented Quinlan the CREOL Distinguished Alumni Award during the college's Industrial Affiliates Symposium, an annual gathering of industry professionals, academics, researchers, alumni, and students.
"My career and research success can be directly attributed to the education and experience I received at CREOL," Quinlan says. "To be chosen as Distinguished Alumnus is a great honor. I hope my story helps inspire the next generation of optics and photonics students."