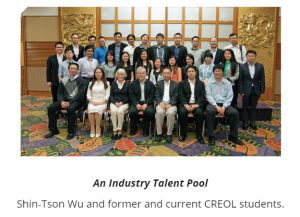 The history and tradition of excellence at CREOL, College of Optics and Photonics, is detailed at length in a new publication from Information Display, the official magazine of the Society for Information Display.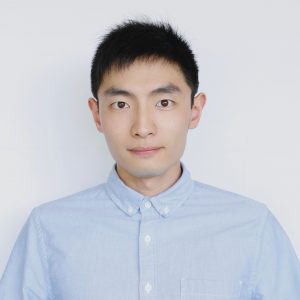 The article appears in the January/February edition, and charts CREOL's origins in the 1980s as former Florida Gov. Bob Graham's vision for a high-tech talent pipeline. From its humble beginnings in a double-wide trailer at what was then a small commuter school, CREOL rose to its preeminent position today as a leader in optics and photonics research and instruction.
Pegasus Professor Shin-Tson Wu, Ph.D., is featured extensively in the article for his role in contributing both groundbreaking research and training students who would graduate into careers at companies like Apple and Facebook.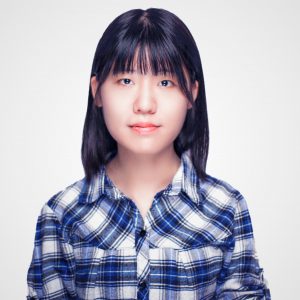 Wu shares in the article that it's one-on-one attention and a family atmosphere — including regular dinners at his home for graduate students — that helps students become their very best.
The article notes that for the fourth consecutive year the separate publication Journal of the Society for Information Display awarded its Outstanding Student Paper of the year to researchers from CREOL. In 2020, it's the joint work of Ph.D. candidate Tao Zhan and alumna Yun-Han Lee. Supporting the paper were CREOL students Jianghao Xiong, Guanjun Tan and Kun Yin; Goertek engineers Jilin Yang and Sheng Liu; and Wu.
The paper, "High-Efficiency Switchable Optical Elements for Advance Head-Up Displays," details methods next-generation automotive displays can benefit from Pancharatnam-Berry phase optical elements.
Furthermore, Fangwang Gou, a display hardware engineer at Apple who graduated from CREOL in August 2020, received JSID's Best paper of the year award 2019 for leading work on "High Performance Color-Converted Micro-LED Displays," which was supported by CREOL students En‐Lin Hsiang and Guanjun Tan, and AUO principal engineers Yi‐Fen Lan and Cheng‐Yeh Tsai, and professor Wu.
In a separate interview with CREOL, Wu said it's a privilege to be highlighted by the publication.
"We put a lot of time and energy into our work, not for publicity but for the sheer joy of discovery and advancing our science," Wu said. "Still, it's always a pleasure to receive recognition from your peers."