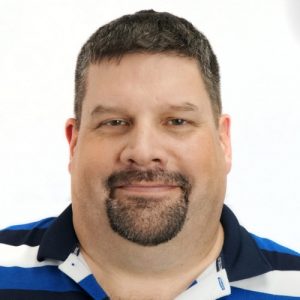 The power of spectroscopy is proving a gamechanger for identifying pollutants in nature and building a career for Ty Olmstead, Ph.D., '11.
Olmstead was first hired at Ocean Insight five years ago as an application scientist with a Ph.D from CREOL, the College of Optics and Photonics, supporting the endeavor. He was recently promoted to vice president of engineering and product management.
"The role that I'm in currently is very client-focused," said Olmstead. "For me, this is a good thing. I love working with people to solve their problems. My favorite part of the UCF experience was collaboration opportunities among students and faculty. Not much has changed since then."
Spectroscopy and imaging are versatile tools used to study structure and interactions in the environment. Ocean Insight specializes in products that use applied spectral knowledge to solve versatile problems for a cleaner, more sustainable world.
"Our motto is 'sensing solutions for a healthier, safer, and cleaner world'," said Olmstead. "We look to create solutions to problems from a range of fields, anywhere from the biomedical to environmental."
In the late '80s, Ocean Optics was founded by a federal grant for marine pH sensor technology. When asked to create a tool that was small enough to fit in underwater housing, the team created the world's first ever "miniature spectrometer." This ushered in a new era of using spectroscopy technology for environmental problem solving.
"It is fun to work with spectroscopy because there are many different applications it can be used for," said Olmstead. "It is a highly effective tool that is safe to use. Most importantly it has the ability to solve problems and change outcomes that in turn change the lives of others. That is really important to me."