About the Ultrafast Photonics Group
We are an academic research group led by Professor Peter Delfyett at the University of Central Florida (UCF). The group conducts cutting-edge experimental research in seven state-of-the-art laboratories within the Center for Research and Education in Optics and Lasers (CREOL) at UCF's main campus in Orlando, Florida. CREOL was recently expanded to comprise the Florida Photonics Center of Excellence (FPCE) and the Townes Laser Institute (TLI). 
The groups research focusses on ultrafast high power optical pulses from semiconductor diode lasers, for applications in applied photonic networks and laser induced materials modification. The members of the group are students in Optics, Physics and Electrical Engineering at UCF.
Dispersion Managed Semiconductor Mode-locked Ring Laser
Photonic Arbitrary Waveform Generation
Multiwavelength Modelocked Semiconductor Lasers
Chip-Scale Wavelength Division Multiplexing (CS-WDM) Technologies
Optical Code Division Mulitple Access (OCDMA)
Femtosecond, High Power Pulse Generation from Semiconductor Diode Lasers
A Compact, Short Pulse, and High Power Laser Source Using Chirped Pulse Amplification in Semiconductor Optical Amplifiers
Low Noise Semiconductor Optical Clocks
Non-linear Characterization and Implementation of New Raman Gain Materials for Next Generation Optical Networks
Novel Mode-locked Quantum Dot Lasers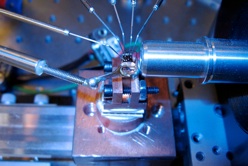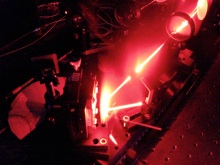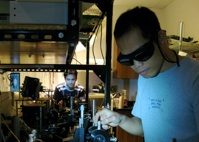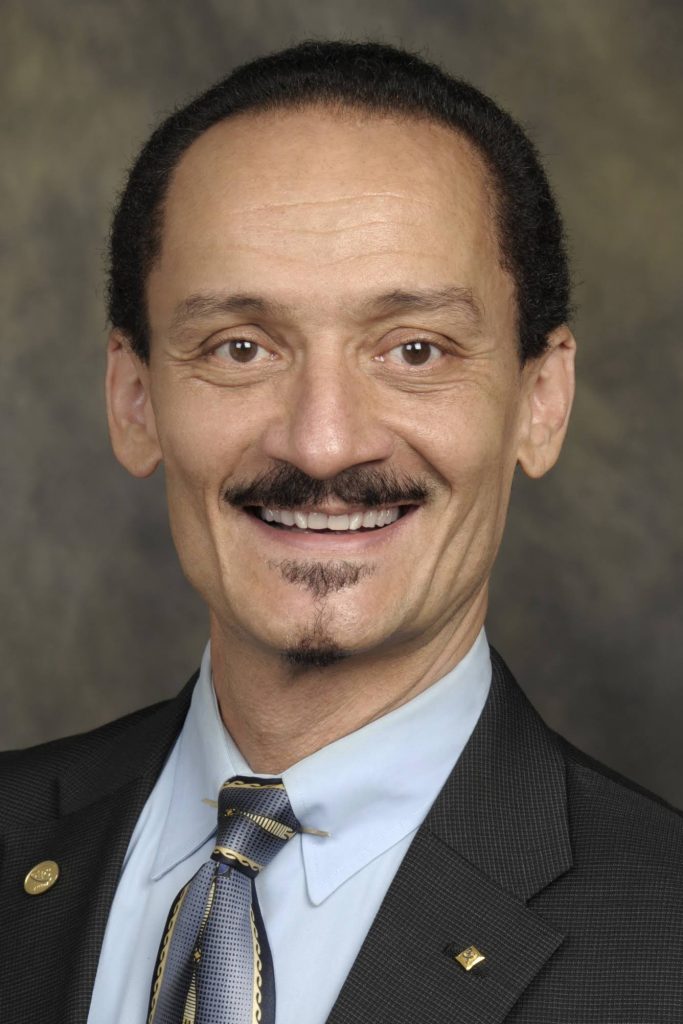 Dr. Peter Delfyett
Faculty Adviser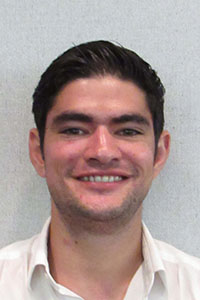 Ricardo Bustos-Ramirez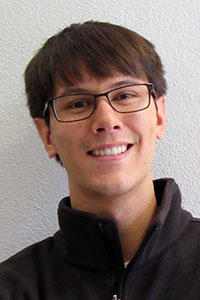 Lawrence Trask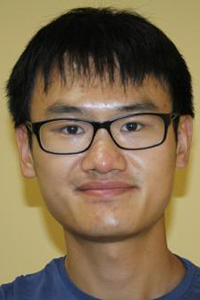 Di Huang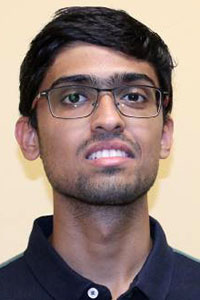 Chinmay Shirpurkar