From UCF Today: UCF Honors 11 Faculty Members with Luminary Awards
From space research to the arts and humanities, faculty members across all disciplines were recognized for being academic leaders in their fields and conducting work that has a significant impact on the world.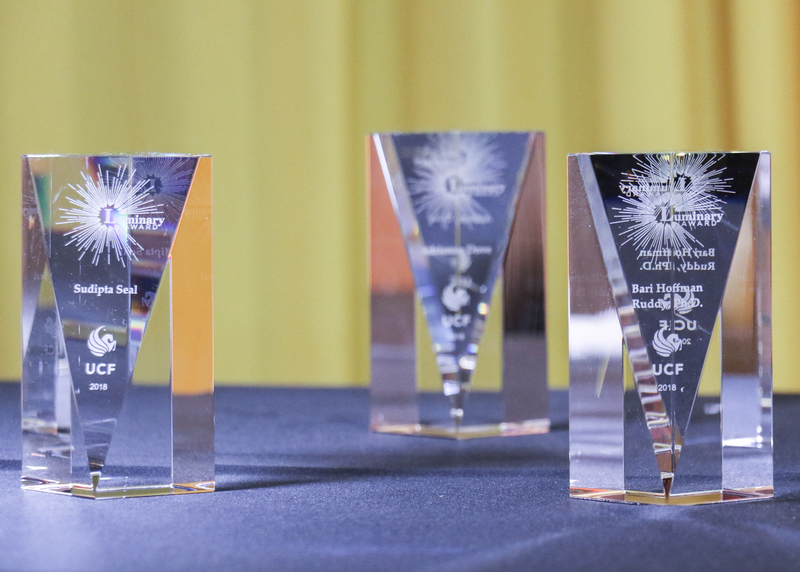 Associate Professor Mercedeh Khajavikhan, College of Optics and Photonics. Khajavikhan's work is in experimental research in the field of optics and photonics to understand and use novel phenomena and concepts to develop fully integrated photonic components that outperform large-scale optical systems.