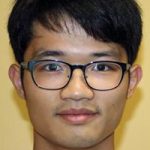 The work of two graduate students in CREOL, the College of Optics and Photonics, recently earned them recognitions from industry leading organizations.
The International Liquid Crystal Society presented Kun (Kelly) Yin and Jianghao (Jasper) Xiong (Jasper) Xiong with the Diamond and Platinum awards, respectively.  Another CREOL student, Tao Zhan, received the Platinum award in 2020. ILCS represents nearly 900 members across 43 countries; CREOL's students represents two of the three global awardees for this award.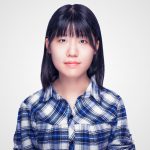 "It was truly an honor for us to receive the awards," said Xiong. "Over the past few years in CREOL, we've been working on thin-film holographic liquid crystal devices with concentration on their applications in AR/VR displays. It was encouraging that our works earned the recognitions from different societies."
The ILCS awards are linked to Facebook Reality Labs and their work to improve augmented and virtual reality headsets and displays.
Separately, the Institute of Electrical and Electronics Engineers (IEEE) Orlando chapter honored both Ph.D. student Yin and Xiong with the Outstanding Graduate Student award, which includes a $1,000 scholarship and an award plaque.