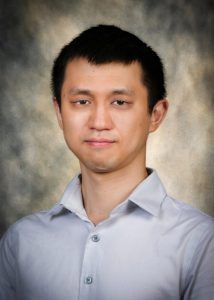 Ruitao Wu was selected recently for the student spotlight in LIA Today. The feature in the November/December 2021 issue includes an interview with Wu. Click here to view the original article.
(Reprinted with permission.)
When you were you first introduced to photonics/electro-optics?
"I was first introduced to the field of photonics by Prof. Guiyao Zhou during my undergraduate in South China Normal University. I would never forget the moment when he showed me the bright supercontinuum light generated from a photonic crystal fiber, which illuminated the darkness of the lab and lighted up my interests in optical science."
What or who inspired you to choose your line of study?
"During my undergraduate, I became very interested in interdisciplinary research related to optics, especially due to two research works on News. One is a laser made from a single living cell published on Nature Photonics, while the other one is the super-resolution microscopy that won the 2014 Nobel Prize. Later, I realized that a PhD involved in both the fundamental physics and state-of-art technology would make me well prepared for future career. That is why went overseas and pursued a PhD in optics in CREOL."
Describe your favorite course you have taken so far. 
"The Quantum courses in CREOL, including Quantum Mechanics and Quantum Optics, are the best courses I have ever taken here. Prof. Ayman Abouraddy not only explains very well their mathematical structures and physical fundamentals, but also encourages us to ruminate and challenge the current philosophies, ideas and understanding of the subject."
Are you researching anything at the moment? Can you tell us about it? 
"During my PhD, I develop statistical tools for studying the light matter interaction process. Using light as tools, I extracted physical information from various materials, including colloidal, paints, proteins, even blood. Now I am working on new ideas and systems for performing diffusive wave spectroscopy, a technique that can extract the dynamics of scatters within heavily scattering condition. We have successfully extended the applicability as well as enhanced the sensitivity of such technique."
What would you like to do in the future with your studies? 
"I would like to contribute to the research of emerging science and technologies related to optics and photonics, either in the R&D department of an industrial company or in the academic environment."