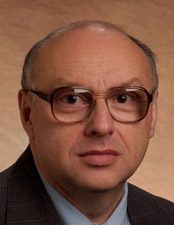 Speaker:
Yehuda Braiman
Research Professor of Optics & Photonics, and Electrical & Computer Engineering
Semiconductor diode laser arrays: principles of design, array beam combining, and applications
Friday, April 16th at 9:30 am
Semiconductor diodes offer wide choice of advantages including wide-ranging availability wavelengths, small size, high electro-optical and wall-plug efficiency, and low cost. For many applications, however, single diodes do not emit enough power and this deficiency can be compensated by combining multiple diodes into arrays. In this short course we will:
(a) cover the basics of diode laser array design and structure.
(b) overview beam combining designs.
(c) briefly discuss analytical modeling of semiconductor diode lasers and diode laser arrays.
(d) present experimental results for array beam combining.
(e) address scalability challenges of array beam combining.
(f) overview applications of diode laser arrays.