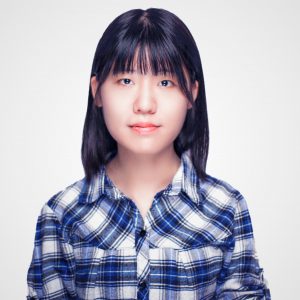 An international scholarship that recognizes outstanding scholars in optics and photonic research was recently awarded to a graduate student in CREOL, College of Optics and Photonics.
Kun Yin, a doctorate candidate studying virtual and augmented reality displays, is the recipient of the 2021 SPIE Optics and Photonics Scholarship.
"This scholarship awards students from all over the world, but I thought I'd try for it," said Yin. It's something I've put in the work for while taking small steps toward my goals."
Yin's research currently focuses on novel optical components and systems for virtual and augmented reality displays. The objective of the research is to address the usability of these displays to perpetuate the popularity of VR/AR as a commonly used system for interacting with information.
"I love the experience that augmented and virtual reality headsets can provide. I believe it is the next big platform for information exchange," said Yin. "There are many challenges that prevent people from using these headsets as commonly as their smartphones. My research is intended to provide possible solutions to these challenges."
Yin is a part of the Liquid Crystals Display group at UCF CREOL where she and the team have successfully designed and fabricated lithography-free meta-lenses and gratings using liquid crystal material. The LC-based material provides a cost-effective and ultra-flat hardware as an alternative to commonly used lithography based surfaces.
"Our liquid-crystal based elements are under development for mass production by one of the biggest VR display manufacturing companies," said Yin. "It will have a significant impact on VR/AR devices in the future."
The SPITE Optics and Photonics Education Scholarship will recognize Yin for her scientific achievements and provide a stipend to support her research.
"Shoot for the moon, but land on the earth," said Kun Yin. "Have big dreams but stay grounded. Taking action and putting yourself out there is more useful than dreaming."