Two faculty members from CREOL, the College of Optics and Photonics, were named this week as UCF Trustee Chair Professors.
The five-year appointment recognizes the "national and international reputation" of Professor Shin-Tson Wu, Ph.D., and Pegasus Professor Kathleen Richardson, Ph.D.
"This university acknowledges what we already know in CREOL about the exemplary character and research of Drs. Wu and Richardson," said Dean David Hagan, Ph.D. "We are proud of this achievement and what it represents for our college."
UCF Faculty Excellence says the professorships were established to "both retain outstanding UCF faculty and attract exceptional faculty to UCF." The professorship is awarded to employees who demonstrate an "extraordinary record of accomplishment in three primary areas of academic endeavor: teaching, research and service." The award includes an annual budget of $50,000.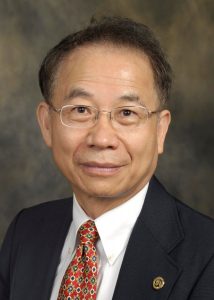 Wu joined CREOL in 2001 and pursues research in augmented and virtual reality; light engines; optical systems; and display materials. His previous recognitions include the Optica/IS&T Edwin H. Land medal (2022); SPIE Maria Goeppert-Mayer award (2022); OSA (now Optica) Esther Hoffman Beller Medal (2014); SID Slottow-Owaki Prize (2011); OSA Joseph Fraunhofer Award (2010); SPIE G. G. Stokes Award (2008); and SID Jan Rajchman Prize (2008). His publishing credits include seven books and 650 journal papers, and he has obtained 191 patents. Several of the latter have been implemented in display and photonic devices. His publications have accumulated over 41,000 citations, with an h-index of 95.  Thirty-six students have successfully completed their terminal degrees s under his direction.
Richardson is currently Pegasus Professor of Optics and Materials Science and Engineering and a Florida Photonics Center of Excellence (FPCE).  Richardson and her research team carry out synthesis and characterization of novel glass and glass ceramic materials for optical applications in bulk, planar and fiber optical materials  She has authored more than 250 peer-reviewed publications, numerous proceedings and book chapters and has a broad portfolio of intellectual property related to these advances.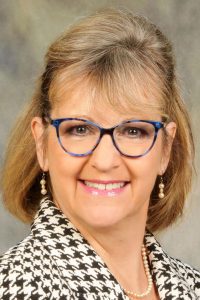 In 2016, Richardson was appointed as curator to the Board of Trustees for the Ernst Abbe Fund, Deutsches Stiftung, GERMANY, and was elected as an Academician of the World Academy of Ceramics.  She has attracted over $5 million in funding since 2012 and has published a total of 259 refereed journal publications with over 12,700 citations (h-index of 58).  Richardson is past president of the American Ceramic Society and a past president of the National Institute of Ceramic Engineers. She presently serves on the Coordinating Technical Committee and Advisory Committee of the International Commission on Glass.
Richardson is a recognized world leader in infrared glass research and education, and because of these efforts, currently holds the rank of Fellow, in the American Ceramic Society, the Society of Glass Technology (UK), SPIE and the Optical Society of America (OSA). Since 2006, she has served as a member of the Board of Trustees at Alfred University. She was awarded the 2020 SPIE Maria J. Yzuel Outstanding Educator Award and the 2020 American Ceramic Society's Greaves-Walker Award.