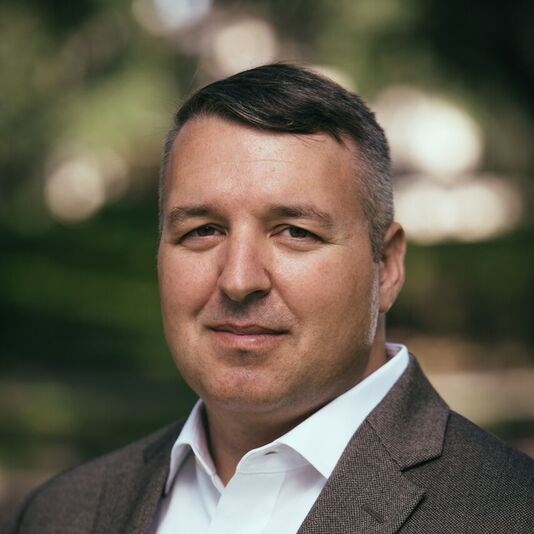 Switching gears in his career was a welcome change for Barron Mills, one of the newest staff members at CREOL, the College of Optics and Photonics. Stepping into a new role as the director of industrial affiliates is an opportunity for Mills to apply over 20 years of military experience in a new way.
"I am attracted to potential and innovation. To me, that is the epitome of working at the University of Central Florida," said Mills, who began his career with CREOL in January 2022.
In this CREOL role, Mills focuses on networking and business development. His goal is to use a well-curated passion for problem solving and connection building to advance industry support and partnership opportunities.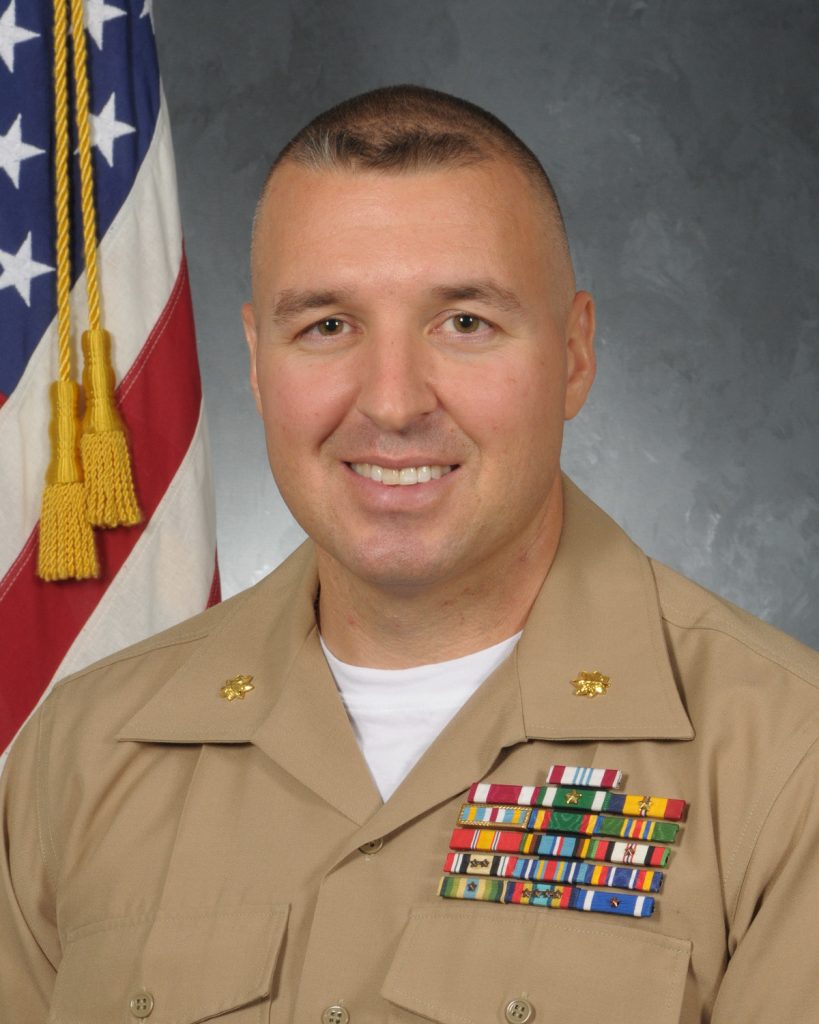 "Connecting the dots and solving problems is something I've always enjoyed doing," said Mills. "During my time in the military, I was asked to switch gears often and learn the new skills that came along with that, so I'm taking on this role at CREOL with the mindset I've always had—be ready to learn something new."
Mills has had opportunity to "learn something new" multiple times after retiring from the U.S. Marine Corps in 2016. His military career included a variety of roles such as a project manager for a $42-miliion-dollar simulation training system, managing the operations of a schoolhouse with 14 programs of instruction and over 6,000 annual students, building a 5,000-man Iraqi infantry brigade, managing a base in western-Iraq for 2,000 coalition members, and leading a 35-man platoon in conducting security operations in Bosnia and Haiti.
"When you're a military officer, you are required to do all kinds of things. I am used to finding myself in positions that encourage me to learn," said Mills. "I oversee a role that is brand new to CREOL, so in a lot of ways I am learning right there with everyone."
Mills splits his role between CREOL and the Florida Photonics Cluster (FPC), where he serves as the Cluster's Executive Director. Previously unfamiliar with "optics and photonics," it's what his professional life revolves around now.
"I want to eventually grow both efforts to their maximum efficiency," said Mills. "The optics and photonics industry is new to our world, relatively speaking. We have barely scratched the surface of all the potential it holds, and I am happy to be a part of it coming up within the world of innovation and technology."
Even with the responsibility of his new directorship roles, Mills still finds time to serve the community that touches him most: military veterans.
Sitting on the board of the nonprofit Camaraderie Foundation and serving as the head coach for FourBlock Orlando's career readiness program are examples of ways he stays involved in the community.
"My role within the military community may change as time progresses, but I will always find a way to lend my support. It is my calling and purpose in this life to serve our country and protect those that protect us," said Mills.