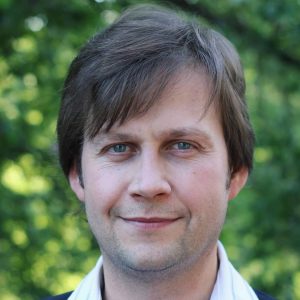 Sergey Polyakov '03 Ph.D., thrives on the unpredictability of his work.
"I love to wake up knowing I'll learn something new in the lab every day. I never know what it is that I am going to learn, and that unpredictability ignites inspiration within me," said Polyakov, a staff physicist at the National Institute of Standards and Technology in Washington, D.C.
Polyakov also shares his enthusiasm for physics as an adjunct associate professor at the University of Maryland.
Polyakov's research focuses on the optical quantum measurements that function as a fundamental tool in understanding an array of fundamental and practical processes, from biological to the mechanisms of the Internet.
"It's a very broad topic that I am researching," said Polyakov. "More recently I have been studying ways on how to apply quantum measurements to the Internet to enable a better and more economical communication systems."
Polyakov had his first encounter with CREOL, College of Optics and Photonics as a doctoral candidate in 1998. More recently he was inducted as a fellow in the Optical Society of America and was selected as a general chair for the 2021 CLEO Conference.
"To receive the title as a Fellow is the ultimate acknowledgement and an unexpected surprise. Certainly, research experience at UCF was a cornerstone of my carrier. I am thankful," he said.