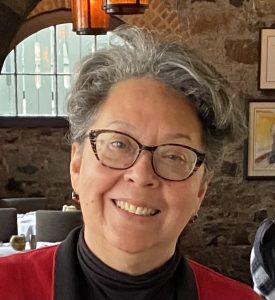 Edesly Canto-Said, Ph.D '89, has been watching the evolution of laser technology since the early 80s, when she was one of the first group of students to attend the newly formed CREOL, the College of Optics and Photonics.
Thirty-four years later, Canto-Said is now serving as the chief technology officer (CTO) of laser-based solutions company Clark-MXR, Inc.
"It's hard to believe how far laser technology has come since the eighties," said Canto-Said. "When I first began studying laser applications, we knew as scientists that they had the potential to solve many real-world problems. Now we actually see those applications on a day-to-day basis."
A large part of Canto-Said's duties as CTO includes overseeing the prototyping and manufacturing of industrial parts using ultrafast lasers, as well as producing lasers for scientific instrumentation. The inspiration behind much of the work being done at Clark-MXR is to offer creative solutions to real-world problems. This is the force that drives Canto-Said out of bed and into the lab every day.
"I've observed the evolution of this technology from the beginning, and I know now that the sky is the limit," said Canto-Said. "It is exciting to see how much we can do with lasers. We solve problems found in many different fields, whether it is medical, mechanical or electronics — just to name a few."
Time spent obtaining a degree with CREOL all those years ago ultimately shaped Canto-Said into the scientist, and person, she is today.
"I made many long-lasting friendships as CREOL grew from just a handful of us to many more," said Canto-Said. "On top of that, not a day goes by where I'm not applying something from my degree. I have felt very prepared throughout my career."
Looking back on her time as a student, Canto-Said has advice for those looking to pursue a career as an optical scientist
"If I could go back, I would tell myself to actively seek advice from my mentor," said Canto-Said. "At CREOL I had excellent mentors and I wish I picked their brains more often. Worry less about what lies ahead and more about absorbing the knowledge that surrounds you."