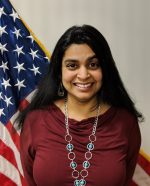 Director of Basic Research, Department of Defense
Title: Basic Research at the DoD: Advancing the Endless Frontier 
 
Abstract: The Basic Research Office (BRO) sets scientific priorities aimed toward ensuring DoD is a leader in scientific discovery and identifying new paths for investigation. The office is responsible for oversight and management of DoD's $2.5B basic research investment in high risk, high pay-off research and manages programs including the Vannevar Bush Faculty Fellowship, MURI, Minerva, and pilot programs such as the Newton Award. In this presentation, I will discuss the BRO approach to basic research, which includes the use-inspired questions on fundamental processes, but also curiosity-driven, 'blue sky' science. After presenting the BRO framework for supporting basic research, I will discuss intriguing developments and future directions for funding at BRO, with a focus on research in optics and photonics. 
Bio:  Dr. Bindu Nair is the Director for Basic Research within the Office of the Secretary of Defense (OSD). In this role, she is responsible for oversight and coordination of the Department's $2.5 billion investment in basic science. She previously served as the Deputy Director of OSD's Human Performance, Training and Biosystems Directorate. Prior to OSD, Dr. Nair worked for the Department of the Army with oversight responsibilities over the science and technology program in power and energy.  She has worked in the DoD laboratory system at Natick Soldier Research, Development and Engineering Center as well as in private industry at Foster Miller.  Her research expertise is in the field of Material Science and Engineering including nanomaterials, polymers, and organic electronic materials.  She has published primarily in membrane and materials development fields and holds patents in fuel cell technologies.  Dr. Nair holds a B.Sc. from the University of Florida and a Ph.D. from the Massachusetts Institute of Technology in Materials Science and Engineering.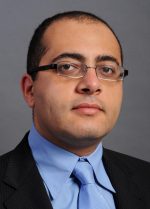 Title:  Towards space-time optics and photonics 
Abstract: Exercising control over the spatial degrees of freedom of the optical field has continued to yield breakthroughs over the past few decades, ranging from the discovery of Bessel beams and beams endowed with orbital angular momentum, to optical tweezers and traps, and the manipulation of the field in multimode optical fibers. Separately, put in parallel with these efforts, ultrafast pulse shaping has revolutionized our control over the temporal degree of freedom of the optical field. The spatial and temporal realms in optics have led for the most part independent lives with few examples of creative intersections. In this talk I show that precise, joint sculpting of the spatial and temporal degrees of freedom of optical fields – rather than modulating each separately – yields a new class of pulsed beams that I call 'space-time' (ST) wave packets. Surprising and useful optical behavior are exhibited by ST wave packets when freely propagating or when interacting with photonic devices, leading to a new frontier for the study of structured light. I will share our recent experimental and theoretical results from this rapidly emerging topic and sketch potential applications that could benefit from ST wave packets.  
Bio:  Ayman F. Abouraddy received the B.S. and M.S. degrees from Alexandria University, Alexandria, Egypt, in 1994 and 1997, respectively, and the Ph.D. degree from Boston University, Boston, MA, in 2003, all in electrical engineering. In 2003 he joined the Massachusetts Institute of Technology (MIT) as a postdoctoral fellow, and then became a Research Scientist at the Research Laboratory of Electronics in 2005. He is the coauthor of more than 120 journal publications, 240 conference presentations, and 70 invited talks; he holds seven patents, and has three patents pending, and is a fellow of the OSA. He joined CREOL, The College of Optics & Photonics, at the University of Central Florida as an assistant professor in September 2008 and was promoted to full professor in August 2017. Hi recent research interests are in the area of structured light, particularly in the emerging field of space-time optics and photonics, in addition to quantum optics and quantum information processing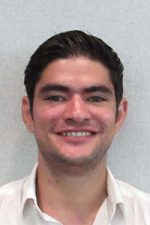 Title: Chip-scale optical to RF link via harmonic injection locking
Abstract: Due to their highly stable timing characteristics, optical frequency combs have become instrumental in applications ranging from spectroscopy to ultra-wideband optical interconnects, high-speed signal processing, and exoplanet search. Furthermore, optical frequency combs serve as the main gear to create the most precise time-keeping tools to date, optical atomic clocks. In the past few years, there has been a necessity for frequency combs to become more compact, robust to environmental disturbances, and extremely energy efficient. To that end, photonic integration shows a clear pathway to bring optical frequency combs to satellites, airships, drones, cars, and even smartphones. Therefore, the development of chip-scale optical frequency combs has become a topic of high interest in the optics community. In this talk, I will present the work that paves the way to achieve a compact frequency comb by linking together Kerr microresonator soliton combs and semiconductor mode-locked lasers via optical frequency division. First, I will focus in the development of harmonic injection locking, a technique that can optically divide EOM-based frequency combs with repetition rates in the 300 GHz range down to 10 GHz using a chip-scale semiconductor mode-locked laser. By using harmonic injection locking, the high timing-stability from the EOM-comb is transferred to the mode-locked laser and we measure a fractional frequency stability of 10-12 at 1 second (10 mHz in 10 GHz). Furthermore, I will talk about recent experiments were we have replaced the EOM-based comb with a 300 GHz Kerr microresonator soliton comb and the early results of linking such comb to a chip-scale semiconductor mode-locked laser. 
Bio: Ricardo is currently a PhD candidate in Prof. Peter Delyett's Ultrafast Photonics Group. He received the B.S. degree in electrical engineering from ITESO, Guadalajara, Mexico, in 2013, and the M.S. degree in optics and photonics with CREOL in 2018. His research interests focus on chip-scale frequency comb sources and injection locking schemes for applications in communications and metrology. Ricardo has authored and co-authored 25 journal articles and conference proceedings articles, and is also a co-inventor in two granted US patents. Ricardo is a student member of OSA and IEEE since 2017 and was granted the CONACyT Scholarship (2015-2020) and the CREOL Dean's Dissertation Completion Fellowship (Spring 2021).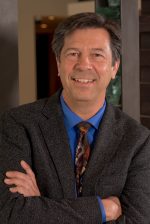 Bio: With over 40 years in optoelectronics, Dr. Hausken focuses on industry content at OSA—The Optical Society. This includes OIDA (OSA Industry Development Associates, a trade association within OSA), where he also held a position earlier in his career. For 13 years until 2012, Dr. Hausken led market research and strategy consulting for lasers, image sensors, and a range of other photonic products at Strategies Unlimited. He was also a telecom policy analyst at the U.S. Congressional Office of Technology Assessment, and held R&D and production positions at Alcatel and Texas Instruments in photonics and electronics. He has a PhD from the University of California at Santa Barbara, in optoelectronics.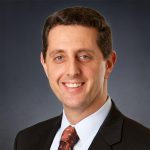 2020 Distinguished Alumni Awardee
Bio: Dr. Brian Lawrence is the Senior Vice President and Chief Technology Officer of Hill-rom since 2010.  Hill-rom (HRC) is a global medical technology leader with more than 10,000 employees worldwide and market capitalization of over $7B.  Prior to joining Hill-rom, he served as chief technology officer for GE Healthcare's Life Support Solutions business and held other leadership and innovation positions in GE's Global Research Center. Before GE, Mr. Lawrence was president and CEO of Extend Optical Systems Corporation and senior vice president of Research and Development and chief technology officer for Molecular OptoElectronics Corporation. Dr. Lawrence received his undergraduate MIT and his Ph.D. from the Center for Research and Education in Optics and Lasers (CREOL) at the University of Central Florida in 1997 under the supervision of Professor George Stegeman.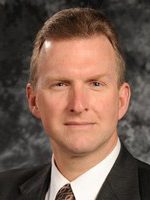 2021 Distinguished Alumni Awardee
Bio: Carl Kutsche, Chief Technologist for the Critical Infrastructure Security and Resilience Directorate, Idaho National Laboratory, Department of Energy; organizes capabilities solving communications, cyber security, energy grid, and critical infrastructure challenges across the Nation. He is also the technical lead for INL's National and Homeland Security Research and Development Program. Prior to joining INL, Dr. Kutsche served 25 years active duty with the US Air Force leading communications, intelligence, and counter-terrorism programs. Dr. Kutsche received his Doctorate in Electrical and Optical Engineering from the University of Central Florida in 1998, focusing on High-Speed Communications and Electro-Optic Systems.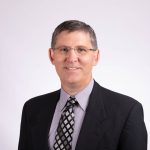 Bio:  James Hilfiker graduated from the University of Nebraska in 1995, where he studied under Professor John Woollam. He joined the J.A. Woollam Company upon graduation, where his research has focused on new applications of ellipsometry, including anisotropic materials, liquid crystal films, thin film photovoltaics, and Mueller matrix optical characterization. He has authored over 50 technical articles involving ellipsometry, including Encyclopedia articles, four book chapters and in 2016, James co-authored a book "Spectroscopic Ellipsometry: Practical Application to Thin Film Characterization" with Harland Tompkins.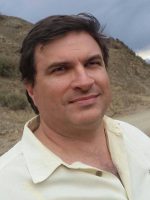 Professor, University of Florida
PolyOculus: Low-cost telescope arrays for satellite communication, LIDAR, and astrophysics 
Abstract: We have developed a method for producing large-area-equivalent telescopes by using photonic technology to link modules of multiple semi-autonomous, small, inexpensive, Commercial-Off-The-Shelf (COTS) telescopes. Crucially, this scalable design has construction costs which are ~10 times lower than equivalent traditional large-area telescopes. This innovative "PolyOculus" array approach represents a transformational technology for applications including optical ground stations for satellite communications, atmospheric LIDAR, and astrophysics. PolyOculus relies primarily on recent advances in low-cost, high-performance COTS equipment – telescopes, CCD cameras, and control computers – combined with a novel photonic-link architecture and a few key technological innovations to produce telescope collecting areas equivalent to standard telescopes with mirror diameters ranging from 0.9-m to 40-m and beyond for certain applications. I will review the current status of PolyOculus, and our plans for upcoming technology demonstrator units. 
Bio: Stephen Eikenberry will be joining the CREOL faculty as Professor of Applied Optics in August 2021. His research involves the development of advanced optical/infrared imaging and spectroscopic systems with applications ranging from the astrophysics of black holes and neutron stars, to the properties of Dark Energy, to biomedical imaging, LIDAR, and satellite optical communications. He is also working to detect gravitational wave events from merging black holes and neutron stars with LIGO — work for which he was a co-recipient of the Breakthrough Prize in Fundamental Physics and the Gruber Prize for Cosmology, and for which the LIGO leaders were awarded the 2017 Nobel Prize in Physics. Eikenberry earned his undergraduate degree in Physics at the Massachusetts Institute of Technology, and his PhD in Astronomy from Harvard University. Subsequently, he was the Sherman Fairchild Postdoctoral Prize in Physics at the California Institute of Technology and next an Assistant Professor, then tenured Associate Professor, of Astronomy at Cornell University. Eikenberry has been a Professor of Astronomy and of Physics at the University of Florida since 2002.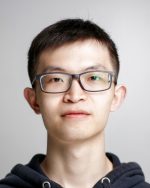 Student Talk 1: Ziqian He
Miniature Planar Telescopes for Laser Beam Steering
Abstract:  Non-mechanical beam steering with lightweight, compact, high-efficiency, high-precision and large-angle is pivotal for light detection and ranging (LiDAR) of autonomous vehicles, eye-tracking for near-to-eye displays, microscopy, optical tweezers, and high-precision three-dimensional (3D) printing. However, even the most matured optical phased array can only provide quasi-continuous, efficient beam steering within a relatively small angle range. A telescope module with angle magnification function can be coupled to enlarge the steering range or precision. But obtaining a compact, low cost, lightweight, high quality telescope module with conventional optics remains challenging. Patterned liquid crystal-based planar optical elements offer great design freedom for manipulating the 2D phase profile of light. Owing to the advantages of high efficiency, thinness, low cost, easy processing, flexibility, and response to environmental stimuli, plethora of high-quality optical devices have been demonstrated. Here, a miniature planar telescope mediated by liquid crystal polymers is proposed to offer angle magnification independent of incident spatial location. Based on this guideline, planar optical elements are fabricated using a customized exposure method and assembled into planar telescopes with different magnification factors. Within the incident field of view, over 80% optical efficiency is achieved. Such a miniature planar telescope shows the potential of cascaded liquid crystal planar optical elements for realizing functionalities that cannot be fulfilled by single optical elements, and enables lightweight, low loss, passive optical transmitters for widespread applications.
Bio: Ziqian  is currently a Ph.D. candidate in Dr. Shin-Tson Wu's Liquid Crystal Photonics and Display Group. He received his B.S. degree in material physics from Nanjing University in 2016. His research interest includes liquid crystal photonics, mini/micro-LED displays, and near-eye displays. So far, he has coauthored 35 journal papers and 14 conference proceedings.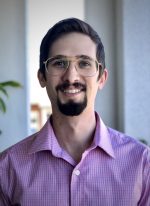 Student Talk 2: Benjamin Croop
Artefact-Free Fluorescence Imaging via an Annular Fiber Bundle
Abstract: Fluorescence microscopy is one of the most widely used research tools among biologists because it provides the ability to selectively label and visualize a target of interest, exceptional signal contrast, and the flexibility to analyze a wide variety of sample types. Additionally, the illumination and other imaging parameters can easily be modified to tailor the microscope to a certain sample type or analysis method. Total internal reflection fluorescence (TIRF) illumination is a popular approach for analyzing surface features using fluorescence microscopy, where a shallow evanescent field is generated at the sample interface, preventing unwanted background from features deeper in the sample. However, the most common method of generating TIRF illumination can cause imaging artefacts in 3D samples due to scattering and the required coherence of the light sources. In my talk, I will discuss how we designed a fiber bundle that eliminates the common artefacts observed with traditional TIRF imaging and overcomes limitations that prevent TIRF imaging with incoherent light sources. I will also discuss how this fiber bundle can be used for shadow-free widefield imaging of topographical samples, such as patterned semiconductor wafers.
Biography: Ben Croop is a fifth year PhD candidate in Dr. Han's research group. Prior to joining CREOL, Ben received his bachelor's degree in Materials Science & Engineering at the University of Michigan, and then received a master's degree in Materials Science & Engineering at the University of Washington. Currently, Ben's research within Dr. Han's group focuses on developing a fluorescence microscopy method to count the number of proteins interacting with one another from the intensity of the diffraction-limited spot in the microscope image. The method is universal and can be applied to any protein for which antibodies are available, but Ben aims to apply the technique to monitor a protein related to Parkinson's disease, which currently has no diagnostic test.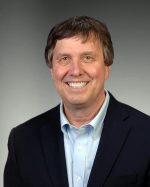 Bio:  Kent Rochford is the CEO of SPIE, the international society for optics and photonics (Bellingham, WA). Serving more than 264,000 constituents from approximately 166 countries, the not-for-profit society advances emerging technologies through interdisciplinary information exchange, continuing education, publications, and career and professional growth. Previously, Rochford was the Associate Director for Laboratory Programs at the National Institute of Standards and Technology (NIST), providing direction and operational guidance for NIST's scientific and technical laboratory programs with 2,800 staff and an $800 million budget. He served as Acting NIST Director in 2017. He previously headed up NIST-Boulder Labs and the Communication Technology Laboratory (CTL) in Colorado, and served as chief of both the Quantum Electronics and Photonics and Optoelectronics Divisions at NIST, as well as acting director of the Electronics and Electrical Engineering Laboratory. Outside of NIST held management roles in an optical communications start-up and a multinational corporations R&D lab. Rochford holds a PhD in optical sciences from the University of Arizona, a BS in electrical engineering from Arizona State University, and an MBA from the University of Colorado.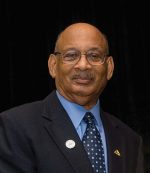 Bio:
Nathaniel R. Quick, PhD is a past president, past secretary, past board member and fellow of LIA. He was confirmed as the Executive Director of the Laser Institute of America October 22, 2017. He is the president and CTO of AppliCote Associates, LLC, Lake Mary, FL., specializing in advanced materials transformation using high pressure laser implantation. Focus is on licensing these technologies. 
He currently holds 62 U.S. patents and has over 60 publications. Quick has a PhD from Cornell University in Materials Science and Engineering. He has served as Vice President Research and Development Fluid Dynamics Division, Pall/Memtec Corp; Technology Program Manager, Economic Conversion Kaiser Hill, LLC/ EG&G Rocky Flats; President of Applications Technology of Indiana Inc., Supervisor Technology Applications/Keypads and Interconnect Technology/Resident Metallurgist; Vice President, Quality Control and Laboratory Operations Washburn Wire Products; and Materials Scientist, Eastman Kodak Research Division. Recognition includes Minority Engineers Outstanding Contributions Award, Cornell University, Outstanding Achievement  Business/Professions Center for Leadership and Development, Indianapolis Indiana and EG&G Award of Excellence Rocky Flats (twice). He is a fellow of the African Scientific Institute, a past guest researcher at NIST and a past member of the Army Science Board. He is Chairman of the UCF Materials Science and Engineering Industrial Advisory Board and graduate faculty scholar. He is currently a member of ASM International and the Materials Research Society.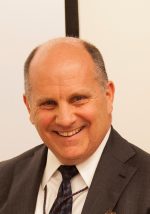 Former DARPA, Directed Energy
Title:  High Power Lasers – Past, Present and Future.
Abstract: The Department of Defense has invested in high power laser development for 50+ years.  The challenges encountered in fielding effective systems are complicated by varying engagement environmental conditions, target characteristics,  timelines, and platform constraints.  Early demonstrations requiring high power to produce a target effect were limited to the available high power sources (gas laser era), and highlighted the need to improve efficiency, ruggedness, pointing accuracy and stabilization, and support systems (power/cooling) technologies.  As contributing technologies advanced, these advances put within reach systems which address these shortfalls and can be employed for highest priority needs (primarily self-defense), with side benefits including improved free-space communications, power beaming, and remote diagnostics.  An overview of past and recent projects and demonstrations is presented, as well as next steps/new challenges anticipated.  
Bio: Dr. Bagnell has led laser weapon system development efforts government and industry positions for 25 years. He chiefed planning, integration and execution for field and laboratory experiments to support the Airborne Laser and Advanced Tactical Laser programs and the Airborne Laser Advanced Technology Demonstration, including build-up of an experimental laser testbed at North Oscura Peak, White Sands Missile Range (WSMR), New Mexico. In 2008, he served as Directed Energy Specialist in the Office of the Secretary of Defense working Directed Energy strategy at the Pentagon after which he joined DARPA as the High Energy Liquid Laser Area Defense System (HELLADS) program manager in 2010. At DARPA, he completed laser development and acceptance of the 150 kW-class HELLADS laser, and transitioned it for field tests at WSMR. He also led development of an airborne laser turret technology in DARPA's ABC program. ABC developed a laser turret that could provide in-flight capability of laser engagement in forward and aft pointing geometries at subsonic and transonic flight speeds. Since joining MZA Associates Corporation, he has led beam control development programs for airborne and ground based high energy laser systems to produce prototype demonstrations relevant to military missions.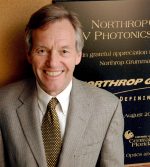 Title:  High power laser development and applications – a new center for directed energy. 
Abstract:  Lasers have long been recognized for their capability to project energy from one location to another.  As their power and efficiency have improved, this capacity to transport and concentrate energy is unleashing ground-breaking applications in many fields, from manufacturing to defense, from communications to space. These applications are spreading across many regions of the electromagnetic spectrum, and can involve special materials and complex spatial structures and nonlinear optical and quantum processes.  This talk reviews some of these developments at UCF, and describes how they will contribute to a new university center for directed energy, systems, science and technology. 
Bio: Martin Richardson is a well-known expert in high power and high intensity lasers and their applications. His career spans several decades, across several continents, with major commitments to several institutions.  At UCF he directs the Laser Plasma Laboratory, is the director of the Center for Directed Energy, Systems, Science & Technology, C-DESST, is the Founding Director of the Townes Laser Institute, a University Trustee Chair, Pegasus Professor, Northrop Grumman Professor and Professor of Optics, Physics and Electrical & Computer Engineering, He is a visiting Professor at Nanyang Technology University, Singapore, and has worked in several institutes in Canada, Germany, France, the UK, Japan, Qatar, and the former Soviet Union. He is a Fellow of NAI, AAAS, IEEE, OSA, APS, SPIE, JSPS and IoP. He has received several awards including the Schardin Medal, the Harold E. Edgerton Award,  Docteur Honoris Causa, University of Bordeaux, the Fulbright-Tocqueville Distinguished Chair, and was a Jefferson Fellow of the National Academy of Sciences at the U.S. Dept. of State. He recently was made a fellow of the Directed Energy Professional Society.