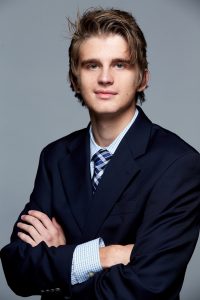 Two students from CREOL, the College of Optics and Photonics, will accomplish their dreams while traveling the world through the Imaging and Light in Extended Reality (IMLEX) Fellowship program.
Teodor Malendevych '20 and Ilina Sunkara, a third-year undergraduate student, will pursue their master's degrees in extended and augmented reality at three international universities in Finland, France and Japan through IMLEX.
"The traveling is definitely part of what drew me to the program," said Sunkara. "I've lived in Orlando my whole life, and this opportunity to pursue my studies around the world is really exciting."
IMLEX is a multidisciplinary program that brings together image conversion, lighting and computer science into a curriculum made to train experts in the field of optics and photonics.
Malendevych and Sunkara will attend University of Eastern Finland, Toyohashi University of Technology and Jean Monet University over the next two years.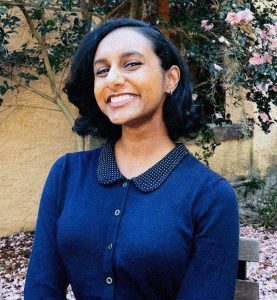 "I want to use my knowledge to enhance the lives of other people and this program affords me the opportunity to do just that," said Malendevych, who received his bachelor's degree in photonics and engineering this past Spring.
Beginning in Fall of 2021, Malendevych and Sunkara will attend University of Eastern Finland first with a focus on augmented and extended reality.
"I am excited to learn more about all aspects of the field of extended reality," said Sunkara. "This wasn't something I was able to learn about in depth during my undergraduate career, yet CREOL's world-class faculty introduced me to relevant concepts in the field of optics that leaves me feeling prepared."
Malendevych shares a similar sentiment regarding his education with CREOL.
"In my major we played around with manipulating images, which is a big part of what we'll be doing with IMLEX. Optics in its own way is a form of art," said Malendevych.